October 12, the Red Roof Inn in Muscle Shoals, Alabama
October 13, Surestay Hotel by Best Western in Tupelo, Mississippi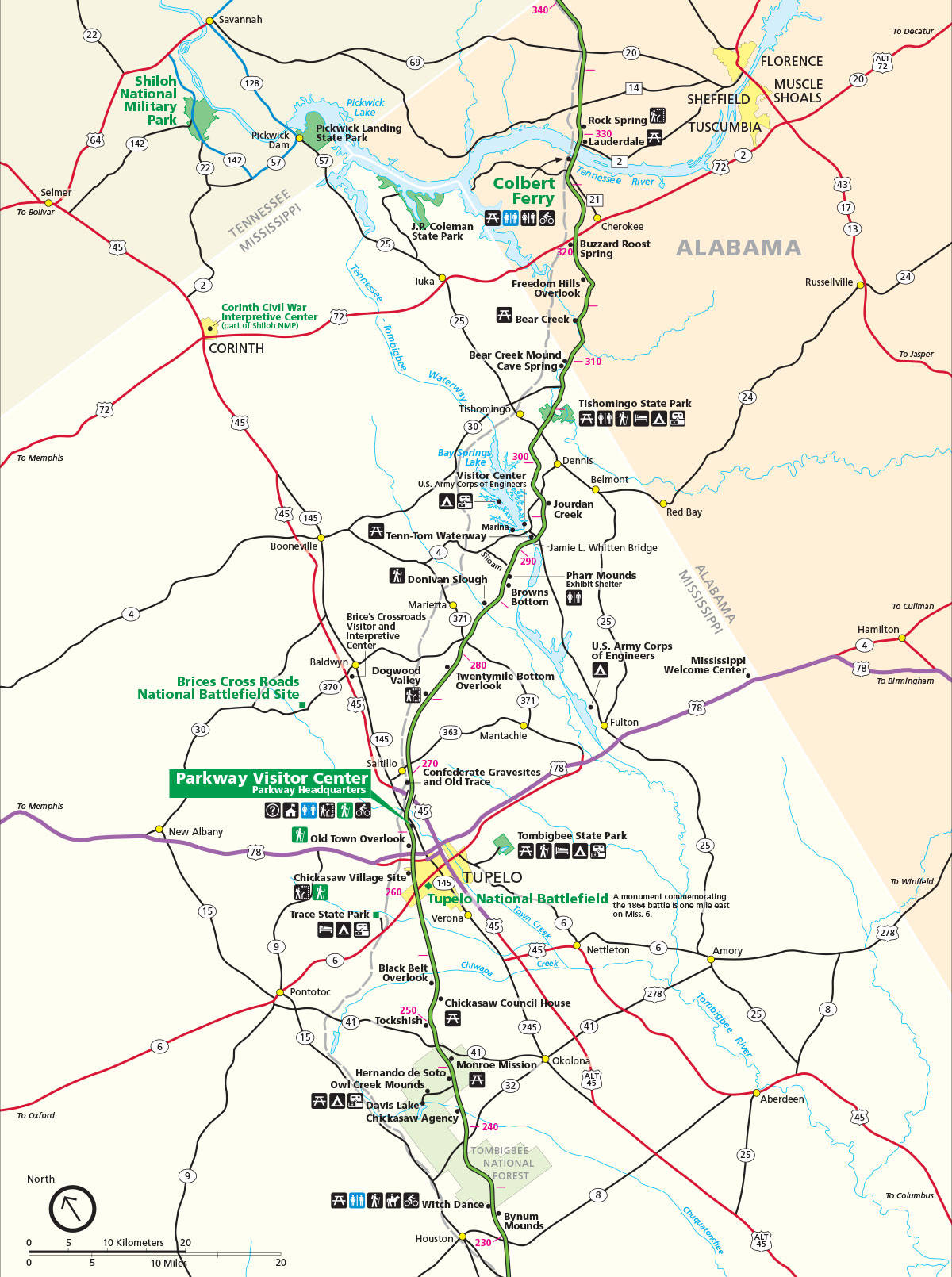 Three miles south of the Tennessee-Alabama line, at milepost 338 on the Natchez Trace, is the Wichahpi Commemorative Stone Wall. It was constructed single-handedly by a man named Tom Hendrix. His great great grandmother was a 14-year old Euchee Indian girl who was forcibly moved along with thousands of others to an Oklahoma reservation during the early 1800s. She ran away from the reservation and traveled alone all the way back to her homeland in north Alabama. The stone wall is Hendrix's tribute to her and to all Native American women. When we stopped here Mr Hendrix's son showed us around and told us the story of the wall. It contains 8.5 million pounds of rocks, all individually placed by Tom, and if straight it would stretch 1.25 miles.
After a short visit to the wall we continued on our way. About 10 miles down the road we came to the Tennessee River. Before crossing the big bridge we decided to stop for lunch.
We crossed the big bridge and cycled about 20 more miles until we arrived at the Alabama-Mississippi state border. Our cycle through three states included only about 30 miles of Alabama!
Just barely across the border into Mississippi we stopped at Bear Creek Mound, near milepost 309 on the Natchez Trace Parkway. The mound marks the spot where a village site was occupied as early as 8,000 B.C. About a thousand years ago migratory people of this area practiced limited agriculture. The nearby fields and streams offered an abundance of nuts, fruits, game and fish. These people shaped this mound and built a crude temple on its summit to house their sacred images. Nearby was what appeared to be a 'cave' — time for a photo before continuing on.
We arrived in Tupelo and checked into the Surestay Hotel at the north end of the city. We had just enough time to park our bicycles and take a short drive to the birthplace home of Elvis Presley, now a museum.