You shall not make idols for yourselves or erect an image or pillar, and you shall not set up a figured stone in your land to bow down to it Leviticus 26:1
After a quick coffee at our place, at 9:30 we took an Uber to the Los Benes breakfast restaurant. After breakfast we took another Uber down the road to the Gran Museo del Mundo Maya, a fine modern building (it opened in 2012) we've passed many times on our way into downtown Merida.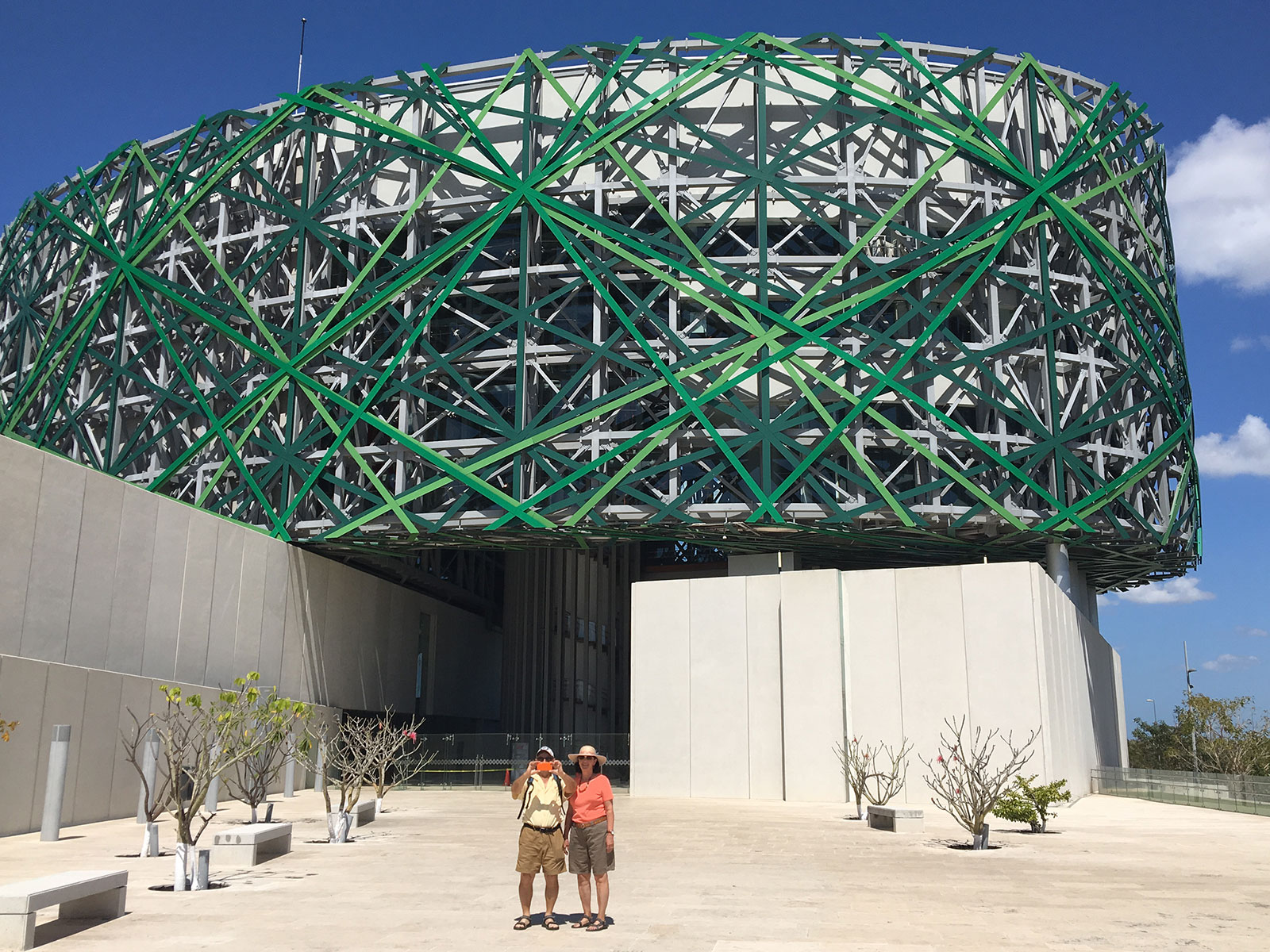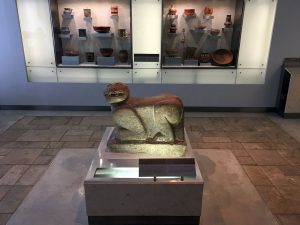 We paid our entrance fee (150 pesos, about $10 CAD) and took a walk around the large main display hall. The museum features displays about the ancient, as well as modern, Mayan people. It also describes the geography of the region in which the ancient Mayans developed their civilization. I was surprised to see the number of christian (catholic) displays and statues here — it seems that the 'conquerer' has been absorbed into the Mayan history.
After our visit we walked a few hundred metres south to the Chedraui grocery store to pick up some supplies — maybe our last 'major' shop before we go home in just over a week from now. We took an Uber home from there and asked the driver to take us right to our door so we wouldn't have to carry our heavy grocery bags home in the hot midday sun.
Dave and I each did a New York Times crossword this afternoon. Then Dave made caesars for happy hour and we watched one of the movies Dave has 'favorited' on our TV: "The Front Runner", a movie about the 1987 Gary Hart run for president. We paused the movie about halfway through so MaryLou could make potato salad while Dave cut up the roasted chicken he'd picked up from the grocery store earlier today. Supper was served. Then "on with the show".
After the movie I did the dishes while the Driedgers "computed". When I was done I sat down and turned on the TV to scan for another movie to watch. It was only 9 o'clock. MaryLou had already gone upstairs and Dave went up shortly after I started watching "Woman Walks Ahead", a western movie about a woman (Jessica Chastain) who sets out to paint a portrait of Sitting Bull. I had to quit watching with about 20 minutes left so I could watch Saturday Night Live. When that was over I went upstairs, wrote my journal, and went to sleep.